Whether you are a first time renter or a seasoned pro, with over 40 years of experience, loads of industry contacts and a huge range of properties, we are the best people to make your property search and student life easier.
We have worked hard to simplify as much of the property renting process as possible. We are already the largest accommodation provider for students attending Warwick University, and we're growing.
No matter what sort of accommodation you're looking for, we can help. Whether you are after a single room or a 10-bedroom house, or anything in between, we've got you covered.
here's some great reasons to book your student accommodation with us:
fully automated, hassle
fees booking
everything you need on one site
a single fee helps keep it simple
browse photos and videos online
found your perfect property? reserve it online
managed properties just for students
Working with an industry leader like Student Homes doesn't just open up a world of advice, it can simplify the whole process and help you avoid unnecessary stress trying to sort out all aspects of renting on your own.
how to book your student accommodation
when to start looking for student property?
Most students start looking as soon as the list comes out. In order to get the perfect houses, we suggest reserving your property early. Click on our student lettings cycle to see what happens and when throughout the year.
However, if you don't find out your exam results or don't know if you will need a property until later on in the year, don't panic, there will still be lots of high quality houses left for you to chose from.
viewing a property
Have a look at our property list and get together about 4 or 5 house you wish to view. Its best to do the viewings in smaller batches (after the 10 th place in a day they'll all look the same!).
Remember that a lot of houses may still have people living in them so we need to give them 24 hours notice. Once the viewing is arranged, either the current tenants, the landlord or a representative from Student Homes will show you round!
if you like the property
Great, the hard part is over. You now have to reserve the property on-line for a small holding deposit. Make sure you're certain about the house you want because once it's reserved and the holding deposit is paid, this is part payment towards your security deposit.
Someone will have to register on our website and each tenant will have to enter all their personal details. The holding deposit must be paid at the end in one transaction (so whoever has the biggest overdraft can do this!) And there you go, the property is now reserved for you. You will get a confirmation email sent to you with the next steps on within 48 hours.
the contract/deposit and rent payments
All our contracts are joint and several which mean each tenant is responsible for the rent as a whole. The contract length varies and will either be 10,11 or 12 months . A copy of the contract will be emailed to each tenants for any questions to be clarified before the signing. The deposit must be paid at the point of contact signing and will either be the equivalent of one months rent, subject to a minimum £300 or £350, or specified on the website description
Most rent is due on the 1 st of the month and will either be paid monthly or quarterly.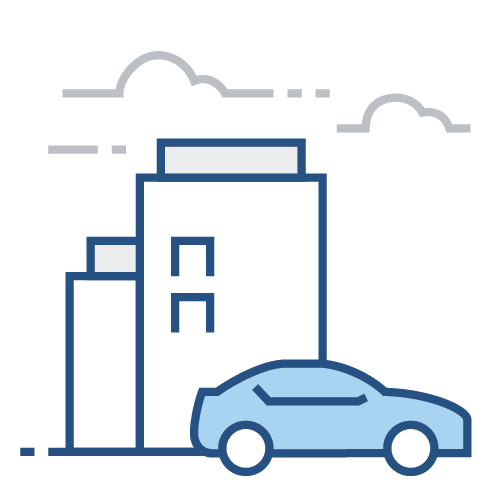 moving out of your student accommodation
At the end of the tenancy either your landlord or a representative from student homes will check the property. Providing that all the rent is paid, there is no cleaning /damages or items left behind, then the deposit should released in full to you (deduction dependant). Give us your bank details and we can put the money direct into your account. If there are deductions to be made, you will be notified of these in writing. If the deductions cannot be agreed, the case may be taken to an independent body who will determine the outcome.
All deposits are protected by www.thedisputeservice.co.uk.
News, advice and guides from the Student Homes team: